The Key Guy > About Us > Owners
About Our Owners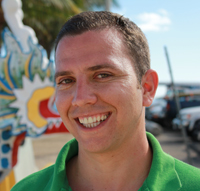 Guy Tordjman,
Security Entrepreneur, Master Locksmith
Guy is the original "Key Guy." After completing a year-long comprehensive locksmith training program in San Francisco, Guy moved back to the islands to work for a large, national locksmith company.
After a few years of running the Hawaii branch of a large corporation, Guy decided that Hawaii was in need of a quality, masterful locksmithing service that worked on the local level. Guy envisioned this new company as a fountain of the Aloha Spirit. His company would provide unparalleled service, paired with specialty knowledge of Hawaii's building materials, crime climate, and modern industry standards. With years of experience as a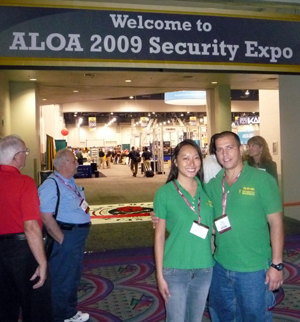 Professional Locksmith under his belt, Guy founded The Key Guy in 2008. He earned the distinguished certification of Master Locksmith from Phoenix State University in 2009.
The Key Guy's operations hinge on customer loyalty and 100% customer satisfaction. The Key Guy's dedication to its customers has provided us with a broad base of satisfied kama'aina clientele. Guy prides himself on overseeing all aspects of the business himself, lending his warmth and solid character to the entire Key Guy team.
When he isn't running the company, Guy enjoys playing guitar, carpentry, baking his famous tuxedo cheesecake and delicious flan, salsa dancing, learning new languages (he speaks six), and entertaining his lovely Kimberly.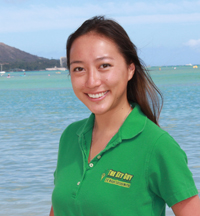 Kimberly Tordjman
Security Entrepreneur
After watching Guy rescue a suffocating baby from inside a locked car at Hanauma Bay, she knew the locksmith business was for her. Locksmiths could be modern-day heroes (hence the superhero logo)! Kimberly loves that locksmithing is a business based on people helping people.
While completing her triple major in English, Anthropology, and Dance at Pomona College, Kimberly found a penchant for public relations and marketing. She has worked for several public relations and marketing agencies in Hawaii and on the mainland, both large and small. Kimberly currently directs The Key Guy's operations, office, website development, marketing, advertising, customer relations, promotions, finances, branding, and development of relationships with the Hawaii community. Member of the National Association of Professional Women.
Kimberly's ladder of formal education includes Menehune Preschool, Hanalei Elementary School, Kapaa Middle School, Iolani High School, and Pomona College. She fills her spare time with dancing (she was a National Champion ballroom dancer in college, and she used to dance with Ballet Hawaii, but now she mostly does salsa), reading strange books, experimenting in the kitchen, wearing happy colors, listening to science podcasts, and studying the human animal.


The Key Guy > About Us > Our Owners
The Key Guy is a kama'aina company located in Honolulu, Oahu, Hawaii.
Please support local businesses!